New Delhi:
From January next year, getting a driving licence in Delhi is going to be a much tougher proposition.
The number of people who died in road crashes in Delhi last year was 1,505, while around 6,331 people were critically injured. Aiming for better road safety in the capital, the transport department plans to introduce more stringent driving tests to ensure that only trained people can get a permanent driving licence.
The first automated test track in Delhi has been operational at Sarai Kale Khan since February 2018. All applicants for permanent driving licences at Sheikh Sarai Regional Transport Office (RTO) are currently sent for a test at the Sarai Kale Khan facility. From next January, however, all driving tests in Delhi will take place at similar automated test tracks, which will be ready by the end of this year.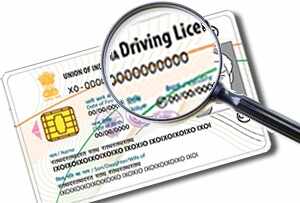 "We are going full throttle with the automated test tracks and by year-end, these will be ready, except one or two facilities that might take another couple of weeks. Tree cutting permission was a stumbling block but since that ban has been lifted, there are no pending issues," said a senior transport department official.
"We are also recruiting more Motor Vehicle Inspectors (MVI) to ensure better managed and stringent tests," he added.
Unlike conventional driving tests where applicants have to drive on a straight road amidst traffic and are marked by a MVI, these automated test tracks are able to simulate tougher driving conditions where the entire range of an applicant's driving skills are tested.
The driving test is recorded on sensor-based CCTV cameras placed along the track. The video is live streamed in a control room and marking and evaluation is done automatically by a software. The final result is generated after analysing the number of times kerbs are hit, unscheduled stops, total time taken, etc, and the final marks are given by the MVI based on the result.
The automated test track at Sarai Kale Khan has already resulted in nearly 50% applicants failing the test. "Out of the average 120 tests conducted every day, 50 to 60 applicants fail the test," said an official. Those who fail the test can apply and retake it after a week.
The automated tests include reversing a vehicle properly, driving on hairpin bends, parallel parking, driving on an incline, swerving the vehicle on loops shaped like 8, etc. While the automated test centre at Sarai Kale Khan is the first of its kind in Delhi, similar driving test centres are going to come up at 11 other locations in the capital.
Apart from Sarai Kale Khan, the 11 other tracks will be developed at the transport department's facilities at Hauz Khas, Burari, Jharoda Kalan, Dwarka, Mayur Vihar, Pratap Nagar, Surajmal Vihar, Loni Border, Rohini, Raja Garden and Shakur Basti.
The development was reported by ET Auto