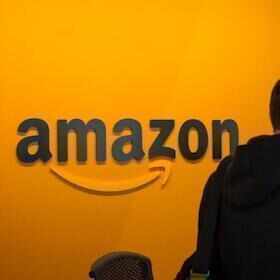 New Delhi: A group of online sellers has approached the competition watchdog alleging that Amazon favours large vendors such as Cloudtail and Appario Retail, which is hurting smaller rivals that depend on the platform for their livelihood.
The group wants Amazon to be penalised for this. The All India Online Vendors Association (AIOVA), which represents more than 3,500 sellers on eCommerce platforms, has written to the Competition Commission of India (CCI). Ecommerce platforms in India are not allowed to influence pricing of products sold on their platforms. Amazon didn't respond to queries sent by ET.
The petition, which ET has seen, stated that Amazon arranges discounts for customers through a process that involves Amazon Wholesale India buying branded goods in bulk from a manufacturer of mobile phones, electronics, white goods, branded fashion, etc,.
"AWIPL will sell the goods to sellers like Rocket Commerce, Green Mobiles, Appario, Cloudtail etc. at a discount and will book the resultant loss in its books," according to the petition.
Small and medium sellers have complained about marketplaces giving preferential treatment to certain large sellers previously as well, leading to unfair competition for 3rd-party vendors on these platforms.
They have written to several government bodies, including CCI, seeking intervention and calling for a regulatory body to be set up for the sector.
The development was reported by ET Retail.com