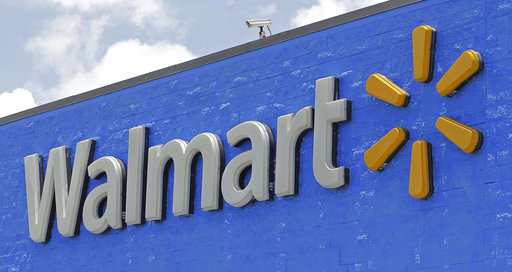 LUCKNOW: A high-level delegation of Walmart Wednesday discussed with Uttar Pradesh Chief Minister Yogi Adityanath various matters related to investment by Walmart in the state.
At the meeting, the UP chief minister spoke about focusing on agriculture sourcing, food processing industry and One District One Product (ODOP) to support local traditional art forms.
Walmart International CEO Judith McKenna, Walmart India CEO Krish Iyer and Flipkart Group chief executive Binny Bansal apprised the chief minister of the steps to support through cash-and-carry stores local kiranas, small farmers from sourcing perspective as well to impart agricultural knowledge and help traditional manufacturing like brass in Moradabad, sports goods in Meerut and saree clusters in Varanasi, among others.
Bansal talked about helping small sellers access the market and also partnering government for its flagship ODOP project.
He also said that through 'phonepe' app, they are helping kiranas become part of digital India.
The US retail major had in July opened its second fulfilment centre here after Mumbai and is also in the process of opening more such centers to cater to online business-to-business customers to tap the fast growing e-commerce in India.
Walmart has signed an agreement with the Uttar Pradesh government to have 15 stores in next few years in the state.
It has already finalised three sites and six more are in the pipeline.
Walmart plans to set up its 'Best Price' stores at various locations in the state, including Kanpur Muradabad, Varanasi, Gorakhpur, Sharanpur, Lucknow and Ghaziabad.
The US retail major also plans to open 20 wholesale cash-and-carry stores in India in the next three years and add 50 stores in next five to seven years.
The company operates 21 cash and carry stores under the 'Best Price' brand in 9 states across India.
Uttar Pradesh Chief secretary Anoop Pandey was present at the meeting, also attended by Walmart Inernational Chief Admin Officer J P Suarez, Walmart India Chief Corporate Affairs Officer Rajneesh Kumar and Walmart Vice President of Global Public Policy and Government Affairs Paul Dyck.
The development was first reported by ET Retail.com